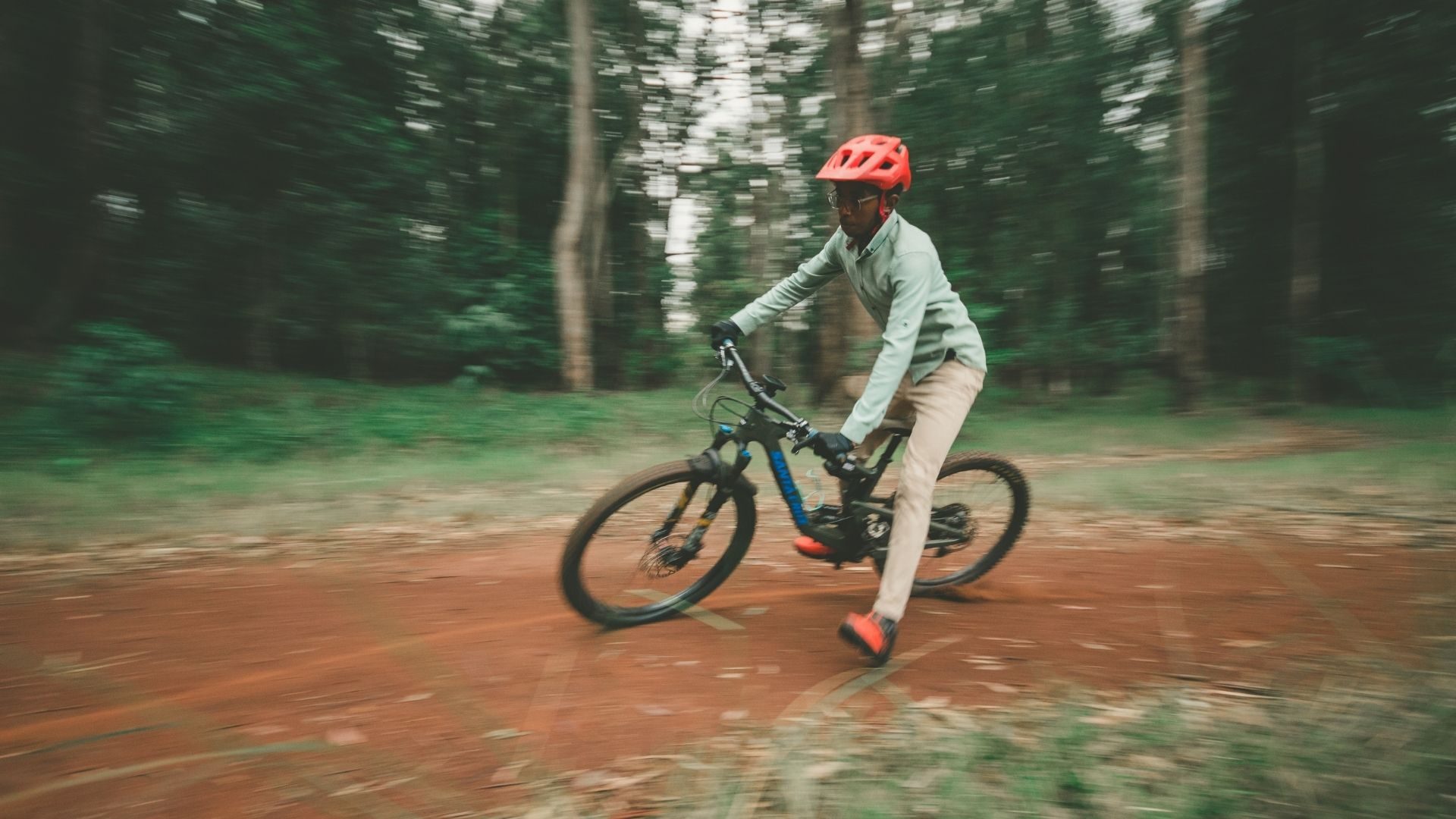 Discover secret beginner biking trails used by pro riders at KEFRI Forest. Enjoy the ride as these flying veterans show you their cycling tips and tricks. Take in the beautiful scenery, mingle with fellow riders, and capture the amazing moments that we guarantee you'll experience. 
Highlights
Itinerary
0830h: Departure Time At the benches near Bata shop, Hilton (opposite Kencom)
Route: Nrbi – Zambezi
0930h: Hike Briefing & Stretches
0945h: Start the Ride
1400h: Complete ride
1415h: Stretches
About this activity
Difficulty: Easy
Duration: 4.5 hrs
Distance: 15km
Self-drive friendly
Charges Includes 
Instructor/guide fee
Experience
New Mountain Bike
Helmet
Water
Charges Excludes
Ride Structure
Pre-ride routine

Intros and Stretches  

Bike & Safety Briefing 

Bike & Helmet fitting 

Water distribution

Rides will have various photo stops 

Ride pace will be set by the guide. No one will be left behind.
What to bring
Small backpack (double strapped bag) 

Water bottle (300ml – 500ml) 

A jacket (can get cold in the afternoon/evening)

Snacks
Where Do We Meet?
For group travel via psv, we will meet up at the benches near Bata shop Hilton (opposite Kencom). The guide will be at the meet-up point.
This trip is self-drive-friendly and has safe parking. Pin Location
Know before you go
The guide's contact is available at the bottom of this page. Feel free to get in touch with any queries regarding this hike.

Kindly note that we do not do pickups along the way.

The trail is suitable for beginner and pro cyclists.

Kindly observe the COVID-19 health safety regulations.

You will get an email confirmation of your booking once you purchase your ticket. 
Our Safety Pledge
Your safety is our top priority. Our experiences are led by professional hiking guides, and well-known local guides who are well versed with the trails they are guiding. All our guides carry a First-aid Kit and have an emergency contact. If you have any further questions about safety, please contact us for more information.
Cancellation Policy
Cyclists that wish to cancel more than 48 hours before the hike will be issued a 50% refund of the total hiking fees. Those that cancel 48 hours or less to the actual date will not be refunded. No shows will not be refunded either.
Resources