This beginner-friendly hike in Sagana starts at a family vacation house and takes you on a memorable adventure through the beautiful countryside. Along the way, you will discover a traditional cattle dip, a sacred shrine, and a stunning waterfall. The cattle dip, used by the local community, provides a fascinating insight into the area's history and importance. The sacred shrine offers an opportunity to learn about the cultural and spiritual significance of the site and to reflect on its peaceful surroundings. Finally, the trail leads you to the breathtaking waterfall, where you can take a break, enjoy the cool mist, and take pictures. This hike is an excellent way to explore Sagana's natural beauty and rich cultural heritage.
Highlights  
Forest trail

Waterfall

Discovering Sagana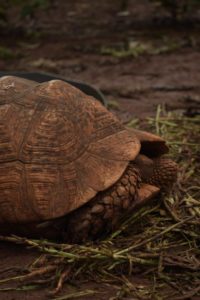 Itinerary
0630h: Departure At the benches near Bata shop, Hilton (opposite Kencom)
Route: Nrbi – sagana
0815h: Hike Briefing & Stretches
0830h: Start the hike
1630h: Complete hike 
Meet-up Location: Outside Bata Shop, Hilton(opposite Kencom) 
About this activity
Difficulty: Easy–Moderate
Duration: 5hrs
Distance: 10kms
Elevation: Gradual steepness
Trailhead:  Kang'aru
Trail Type: Point to point
Self Drive friendly
What's Included
Professional, knowledgeable, friendly guide.

A commitment to make the tour as exciting, challenging, informative, and full as you'd like, and as is possible in a day.
What's Not Included
Transport (Ksh 1000)

Meals 
Where Do We Meet?
For group travel via psv, we will meet up Outside Bata Shop, Hilton(opposite Kencom). The guide will be at the meet-up point.
This trip is self-drive-friendly-Pin Location
Our Safety Pledge
Your safety is our top priority. Our experiences are led by professional hiking guides, and well-known local guides who are well versed with the trails they are guiding. All our guides carry a First-aid Kit and have an emergency contact. If you have any further questions about safety, please contact us for more information.
Know before you go
The guide's contact is available at the bottom of this page. Feel free to get in touch with any queries regarding this hike.

Kindly note that we do not do pickups along the way.

The trail is suitable for kids and beginner hikers.

Kindly observe the COVID-19 health safety regulations.

You will get an email confirmation of your booking once you purchase your ticket. 
Cancellation Policy
Hikers that wish to cancel more than 48 hours before the hike will be issued a 50% refund of the total hiking fees. Those that cancel 48 hours or less to the actual date will not be refunded. No shows will not be refunded either.
Resources