Kiambicho Hill & Sagana Canyons
If you've done plenty of hikes in Kiambu County and are looking for a different experience, you might want to try out this hike. Located in Murang'a County, Sagana has very breathtaking views.
The hike starts in Sagana, where we descend past some homesteads to get to the river Sagana where we cross a suspension bridge. From there on, we hike to climb two hills. 
After that, we head to see the beautiful canyons and walk adjacent to the railway into Sagana town- where the hike ends.
What is so special about this trail
River Sagana. The river is famous for rapids where people go kayaking and water rafting. We also get the thrill of using a suspension bridge to cross the wide river.

Kiambicho Hill and forest. From the top of the hill, you can see panoramic views of hills, Mwea plains and even Murang'a town.

Sagana Canyons. They were formed due to soil erosion and left a breathtaking view where you can take amazing photos.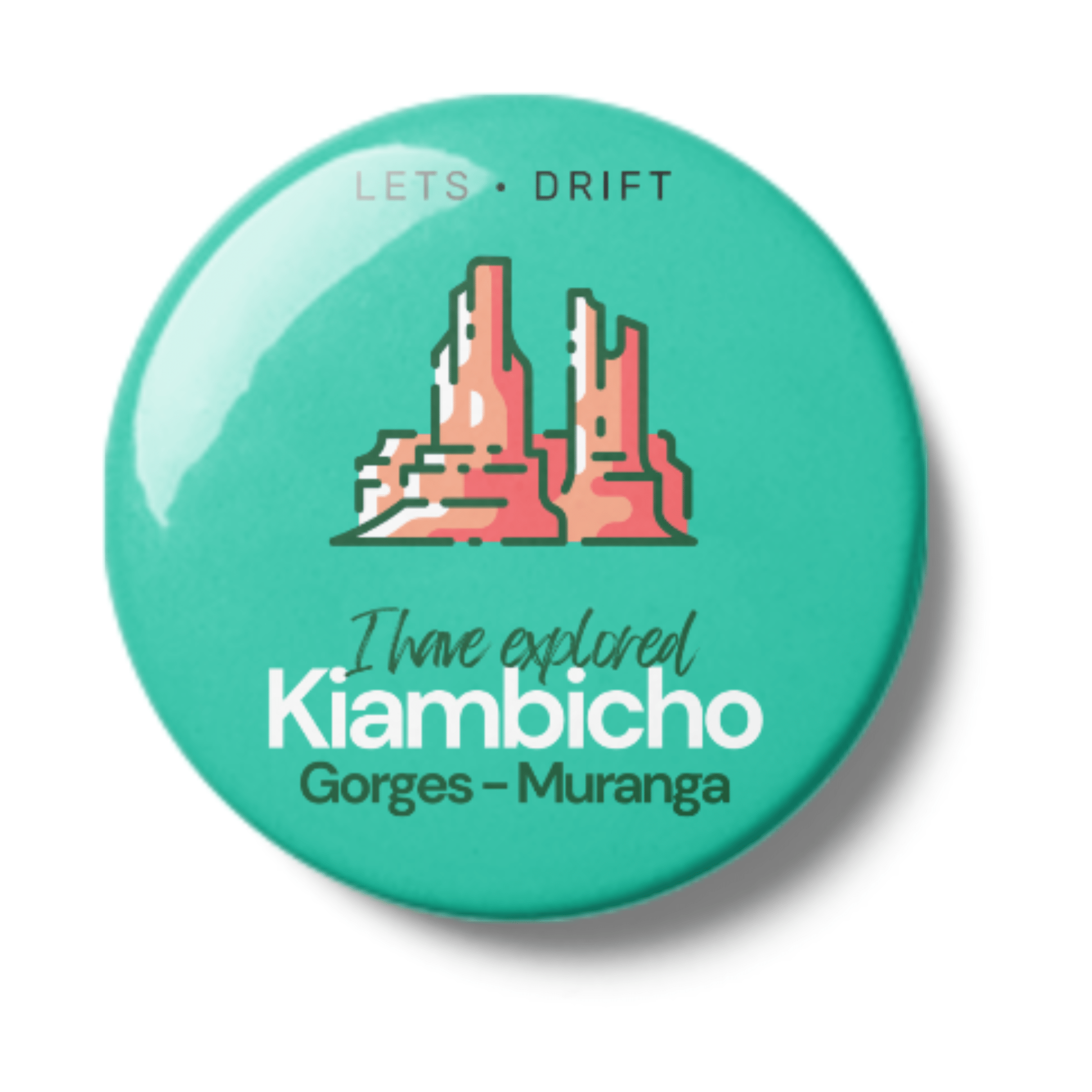 Challenge level
This is a moderate hike. The distance is about 16km. 
The terrain is slightly steep, apart from ascending the steep hills. The forest also has thorny bushes so ensure you have a long-sleeved shirt to avoid getting scratched. 
The area is also hot and humid, so ensure you have enough water to drink to avoid dehydration.
Logistics
The central meeting point is Nairobi CBD on the benches near Bata Hilton. From there, we head out to take public transport to Sagana. The journey to the starting point is about two hours long. The cost of transportation to and from the starting point is approximately Ksh 700. There is also a KFS fee of Ksh 232
 The trail is not self-drive friendly so we encourage you to meet us at Bata Hilton.
What do you need for the trail?
Hiking boots

Trekking pole

Backpack

Snacks such as nuts, granola bars, fruits, fresh juice,

3 – 4 litres of water (bring a reusable water bottle or a hydration bladder). 

Sunhat and sunscreen

Shades to protect your eyes from the sun

Quick-dry clothes

Long-sleeved shirts and pants
Here's a list of resources for hiking gear you can check out.
Hiking Gear Vendors – Lets Drift 
Can you bring your kids with you?
No. The hike is not suitable for children.
Similar Trails
If you liked Sagana, you might want to try out Kenze gorges, Zaina, Kimakia and Gicheru.