Two Bird, One Stone on the Githiga-Karirana Traverse
It is always a wonderful experience when hiking groups in Kenya bring together people who do it simply for the love of the outdoors. There is something about being outside that just relaxes you. You do not even have to do anything. You only have to be out under the sky with the sun shining in your face and the wind nipping at your skin. Let's Drift has combined two trails that are popular with hiking groups in Kenya; Githiga and Karirana. The Githiga-Karirana traverse serves double the amount of fun you would have had on either. It is a fabulous experience albeit a little trying. 
Key Attractions
Starting off on the Githiga side, you will enjoy the start of the traverse with a walk through tea farms. Tea bushes form such a perfectly manicured bed stretching forever, you will be tempted to hop and see if you will bounce a little bit. Do not do that but it is a fun thing to imagine. The tea farms throughout the entire traverse will be so expansive and so vast that it will look like the sky is coming down to meet the bushes far out in the distance. 

You will also get to walk through a forest. Walking through forests always feels a little bit like being in a fairy tale cartoon. 

Githiga boasts

waterfalls

and caves, all of which you will get to enjoy before you emerge on the other side of the traverse. The Githiga-Karirana traverse will be worth your time and pain of physical exertion.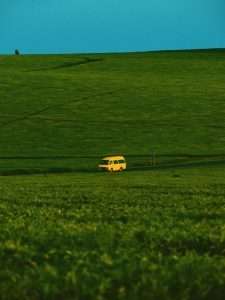 Challenge Level
The Githiga-Karirana traverse is a moderately challenging experience. The steep slopes and the stairs at Karirana will not be easy to manage but it will be very rewarding. At the end of the day, you can say that you went on two hikes in one day. Show off a little bit. 
Logistics
The central meeting point is on the benches near Bata Hilton Nairobi CBD. From there, we head out to take public transport to Githiga. The journey to the starting point is about one hour long. 
 The trail is not self-drive friendly as it starts and ends at different points. Public transport will cost you about 250 shillings one way.
What do you need for the trail?
Upper body:
Head: Fleece Marvin/ hat

Hiking buff/ scarf

Sports bra 

Thermal T-shirt (polyester)

Fleece jacket

Down jacket

Shell jacket

Raincoat/poncho

Water-resistant Gloves
Lower body:
Thermal sleeves

Hiking pants/Summit pants with fleece/Waterproof pants.

Cotton socks (+ an extra pair or two in your backpack)

Waterproof hiking boots

Gaiters
Backpack:
3Ltrs water (bring a reusable bottle or a hydration pack)

Snacks: fruit salad, energy drink, warm beverage, biscuits, sandwich, trail mix (nuts), etc.

Personal items (ID, pocket money, hand sanitizer, facemask, phone, and camera, Lighter, Pocket Knife, and First-aid Kit)

Trekking pole

Headlamp

Change of clothes and shoes in case you get wet or muddy.

Sunglasses, sunscreen, sun protection
Here's a list of resources for hiking gear you can check out.
Hiking Gear Vendors – Lets Drift 
Can you bring your kids with you?
No. The Githiga-Karirana traverse is a good way to spend your weekend but perhaps not with children in tow. If you think they can manage it, you can bring along the older ones. 
Now that you know about Githiga-Karirana Traverse, we hope to see you on the trails!
Similar trails
If you are a fan of interesting weekends with hiking groups in Kenya, Book now, be notified when tickets become available. Similar trails to Githiga-Karirana are: 
Wandare Trek and Kamweti Falls