City Art Tour: Class is in Session
A deviation from the usual weekend hiking trips drifters are often treated to, the City Art Tour is a curated experience of Nairobi artistry, rich history and Kenyan culture. Nairobi is a city of peculiarities. Small things like the manner of speaking and the manner of doing things that is unique to Kenyans. These are just the tip of the ice berg, there is a lot more to see once the curtain is pulled back. Unlike before when people had to go to the museums among other places to experience art, we are entering an age where a mere walk on the street is an art experience. With so many choosing to do murals on the sides of their buildings. We are a country of expressive people and it shows. The City Art tour is an exploration of all Nairobi and Kenya has to offer.
Key Attractions
Each chapter of the City Art Tour is a different experience. In collaboration with

Karibu Nairobi

, drifters are able to experience different sides of the city and country each time. The culmination of which is a day of learning about Kenyan heritage and hanging with like-minded and equally curious people. 

The City Art Tour may not be a weekend hiking trip but there will be some movement as you traverse the city in search of different pieces of Kenyan history.

To kick things up a notch, the City Art Tours usually involve a trivia designed to ignite competition among the drifters for a livelier day as the group enjoys different elements of city living.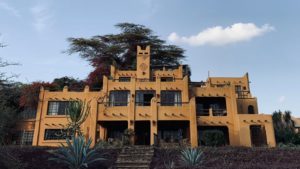 Challenge Level
While this is not one of Let's Drfit's fun weekend hiking trips, it is one of the chill activities on offer. It is simply a learning experience as you immerse yourself in the culture. Who knows, by the end of it you might be infected with the 'Me I' bug.  
Logistics
The central meeting point is on the benches near Bata Hilton Nairobi CBD. From there, we head out toward the destination for that particular chapter of the City Art Tour. The length of the journey depends on where the itinerary directs the group first. 
 While you might not find riding with the rest as convenient as you would like, it is a lot more fun.
What do you need for the City Art Tour?
An identification card or Students ID

A notebook & pen

Drawing book/paper

Drinking water to hydrate

Snacks

Comfortable shoes

Good vibes
Here's a list of resources for hiking gear you can check out.
Hiking Gear Vendors – Lets Drift 
Can you bring your kids with you?
Yes. You can bring older children who are able to appreciate and understand the experience. Younger children might get bored and tired half way through the day. 
Now that you know about the City Art Tour, we hope to see you on the next chapter!
Similar trails
If you are a fan of interesting experiences other than weekend hiking trips, Book now, be notified when tickets become available. Similar experiences to the City Art Tour are: 
The Photowalk and The Art of Balance